Our Company
WHAT WE DO
Since 1994, CPaT Global has been the leader in E-Learning Solutions for Airlines, Training Organizations, Aircraft Maintenance Companies and Aviation Professionals. We offer Distance Learning Courses and Learning Management Systems for most of the world's commercial aircraft including Boeing, Airbus, McDonnell Douglas, Embraer, Fokker, and ATR. Our library of Aviation General Subjects and Specialty Courses cover a wide range of Aviation, Airline and Safety Subjects. CPaT's Distance Learning Training Courses are designed to FAA, EASA, ICAO and DGAC compliant and meet IOSA standards.

EXPERIENCED LEADERSHIP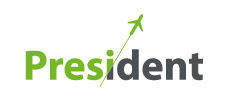 BRIAN BERGERON
Mr. Bergeron joined CPaT Global in January 2016 as President and is responsible for all business activities of the Company. With over 20 years of experience in executive operational and financial roles, Mr. Bergeron has devoted his career to working with development-stage companies with private equity sponsors (Clovis Point Capital, Vista Equity Partners, Westwind Investors, J.H. Whitney Capital Partners) specializing in SaaS-based software solutions. Most recently, Mr. Bergeron served as Vice President of Finance for Omnitracs LLC, a provider of management, efficiency, and compliance software solutions to the transportation industry, and as Chief Operating Officer and Chief Financial Officer of Satellite Tracking of People LLC, a provider of offender monitoring software solutions to law enforcement. Mr. Bergeron has a bachelor's degree in business from the University of Texas and a master's degree in business administration from the University of Houston. He now puts his rich experience and innovation to work creating effective pilot training solutions.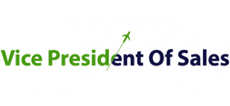 GREG DARROW
Gregory Darrow joined the CPaT Team in 2014 as Vice President of Sales and Marketing. With over 28 years in sales and marketing experience, including 19 years in flight training sales, Capt. Darrow's extensive background includes sales management positions with IKON Office Solutions, Flight Training International, International Aviation Training and Services and Pan Am International Flight Academy. As an accomplished sales professional, he has earned numerous awards including 7 years as Sales Person of the Year for IKON Office Solutions, Sales and Marketing Professional of the Year for the State of Hawaii and multiple sales management performance awards. As an accomplished professional pilot, Capt. Darrow has a long history of flight operations and pilot training. He has experience as an Airline Captain, Type Rating Instructor, and Type Rating Examiner. With over 23,000 flight hours, Capt. Darrow has flown the B777, B767, B757, B737, DC-10, DC-9, Airbus 320 and numerous turboprops.

KENT MORRISON
Kent Morrison joined the CPaT Global team in August of 2016 as the Vice President of Software Development. With over 25 years' experience in education, training, and software development, along with a Master's Degree in Instructional Technology, Mr. Morrison brings a unique combination of education and experience to CPaT Global's pilot training courseware and software development teams. Previously, Mr. Morrison held the position of Director of Software Development at World GPS Solutions where he led a software development team creating desktop, web, and mobile solutions for fleet management professionals. Over the past 17 years, Mr. Morrison has worked at several distance learning companies, startups, and companies going through change. Early in his career, Mr. Morrison spent time as an adjunct professor at the University of Houston at Clear Lake and several years teaching secondary education and coaching in Texas public schools.
---
AVIATION SUBJECT MATTER EXPERTS

KRIS WADENPFUHL
20+ Years
Boeing
Kris Wadenpfuhl started his aviation career in the US Air Force as aircrew onboard the E-3 AWACS. He was an Honor Graduate, 2-time Top Graduate, and a Distinguished Graduate throughout his Professional Military Education. He served as an instructor, evaluator, and training program manager during his 11 year career. He also spent over 2000 classroom hours as an instructor for the Community College of the Air Force. He joined Continental Airlines in 2007 as a B737 ground school instructor where he was handpicked to develop several aircraft systems curricula and syllabi for the Continental and United Airlines flight training departments. During this time, Kris earned his Master of Science degree in Educational Human Resource Development from Texas A&M University where he specialized in training development and adult education. Kris joined CPaT in 2017 where he is currently serving as the Director of Curriculum Development.
---
MIKE SCHULER
30+ Years
Boeing, Airbus, Embraer
Michael Schuler started his aviation career over 30 years ago as an aircraft dispatcher. Afterward, Michael joined Continental/United Airlines as a ground instructor, instructing on the B757, B767 and B787 aircraft. Michael retired from United Airlines August of 2016 and joined CPaT as a full time, in-house Consultant, covering the Boeing 747, 757, 767, 777 and 787.
---
BILL VAUGHN
30+ Years
General Subjects, Boeing
Bill Vaughn started his aviation career as a Marine Corps pilot. After leaving the Marines, Bill joined Continental Airlines where he worked for over 30 years. At Continental Bill flew B727 and B737 before becoming a ground school instructor. At Continental, Bill flew and trained pilots on B727, B737, B757, and B767. Since retiring from United Airlines Bill has spent his time working with the Boy Scouts of America and recently started working with CPaT as a consultant on general subjects and Boeing aircraft.
---
BILL SEVERN
50+ Years
Airbus, Boeing
Bill Severn started his aviation career in the US Air Force as an instructor where he served for 20 years. After leaving the Air Force, Bill began his civilian career as a Ground School Instructor which lasted 30 years and included aircraft such as the B737, B757, B767, B787, L-1011 and A330. During his career he worked as an Instructional Systems Designer for AQP on the B737CL and curriculum developer for an A330 course. Bill worked as a Ground School Instructor for United Airlines and is now a consultant for CPaT where he brings his rich experience and expertise to the Airbus A320 and A330 CBTs as well as CPaT's library of Boeing CBTs.
---
LES YOUNG
30+ Years
Boeing
Les Young started his aviation career in the US Air Force as a flight engineer instructor /evaluator on C130E, C5A, and KC10A aircraft. After 20 years of service he retired from the US Air Force Reserves. Les began his civilian career working as a flight simulator instructor for Douglas and CAE training Air Force aircrews. He was hired by Continental Airlines in 1993 as a ground instructor on aircraft to include, B757, B767, DC10, B777 and B787. Les retired from Continental / United Airlines in 2017 and joined CPaT's SME consulting team.
---
JIM TUCKER
30+ Years
Boeing
Jim Tucker started his flying career with a 6-year tour as a Navy pilot flying an S3A of the USS America. After leaving the Navy, Jim started his career as a commercial airline pilot with Braniff Airways flying a Boeing B727. This began a flying career that spanned 3 decades on aircraft ranging from the DC9 to the Boeing B777. After his flying career, Jim joined the staff of United Airlines training center in Houston where he trained B737 pilots until his departure in 2017. Jim augments CPaT's staff of experts as a consultant with expertise with the B767, B757, B777, B737, and MD-80.
---
RALPH WAINWRIGHT
30+ Years
Boeing
Ralph Wainwright began his aviation career more than thirty years ago as a general aviation flight instructor. His career path moved from instructor to regional freight operations and eventually to the corporate world where he became Chief Pilot and Director of Flight Operations for a corporate flight department. After the loss of his medical certificate, he was hired as a Ground School Instructor at Continental Airlines and subsequently taught General Subjects, B737, B777, and B787.aircraft. Ralph retired from United Airlines in June of 2017 after 27 years in the training department.
---
TONY QUARTANO
45+ Years
Boeing
Tony Quartano started his aviation career as a US Navy pilot where he served the country for 20 years before retiring and going into commercial aviation. For the next 23 years Tony was a pilot for Continental and the United Airlines flying the B737. Since 2014 Tony has been a ground instructor for United Airlines training pilots on the B737. He is currently working with CPaT to maintain and extend the B737NG course library.
---
PAUL MCDERMOTT
45+ Years
Boeing
Paul attended USAF under graduate pilot training in 1971. His first assignment after pilot training was Forward Air Controller (FAC) flying the OV-10 Bronco in Southeast Asia. He returned to the USA a year later and flew the KC-135 until 1978. He upgraded to Aircraft Commander, instructor pilot, and Standardization Pilot during those 5 years. He left active duty and was hired by Braniff Airlines in 1978 where he was Flight Engineer and First Officer on the Boeing 727 until 1980. He was hired by the USAF Reserves in 1982 flying the KC-10 tanker until retiring in 1994. During this same period, Paul was hired by Continental Airlines. He was a B-727 Captain for 10 years until cross training to the B-737 where he was a B-737 Captain and Line Check Airman for eleven years until retirement in 2006. Paul was hired as a B737 ground school instructor in 2012 on the B-737 and joined CPaT's SME consulting team in 2017.
---
DAVID LITTLE
30+ Years
General Subjects, Boeing
David Little has 30 years experience with Continental Airlines as a B737 Captain and more than a decade and a half as a member of the flight standards and training team. Dave also has extensive experience in many aviation general subjects. At CPaT, Dave brings his experience and knowledge to our team working on general subjects and interactive simulations.
---
DI JOHNSON
40+ Years
General Subjects, Boeing
Di Johnson started his aviation career as a US Air Force pilot where he served for 22 years. After retiring from the Air Force, Di joined Continental Airlines as a Ground School Instructor where he worked for over 20 years teaching subjects on regulatory affairs and compliance. At CPaT, Di Johnson works on the Aviation Specialties portfolio.
---
DONNIE ERICSON
35+ Years
General Subjects
Donnie started his aviation career in 1976 with Continental Airlines. Donnie held positions in all areas of Airport Operations and worked his way up until he was eventually promoted to Managing Director of Airport Operations in Houston, TX. Donnie conducted countless load planning activities for many different airlines and was responsible for Continental's weight and balance certification system wide. He eventually assumed the role of Senior Manager of Flight Operations Technology where he evaluated and brought emerging technology to the Flight Operations group. He retired in 2012 and has joined CPaT as a consultant on the Weight & Balance Aviation Specialties course.
---
RYAN ALBER
10+ Years
Embraer, Boeing
Ryan Alber began his aviation career attending Utah Valley University as a student in the Aviation Science-Professional Pilot program, where he completed his flight training, and received a Bachelor of Science degree, graduating at the top of his class in less than 3 years. Ryan was accepted as an intern for United Airlines and quickly thereafter offered a full time position at United Airlines as a Boeing 737 Ground School Instructor. During his days off he flew on a corporate jet, and excelled in providing excellent customer service to high-end executives. He was a line pilot, flying the Embraer 170 type aircraft, under the United Express branded route network with extensive knowledge on the systems of the Embraer 170/190 type and now currently serves as a B737 First Officer for United Airlines. Ryan assists in the curriculum development at CPaT Global.
---
CLEVE KELLUM
30+ Years
Boeing, Airbus
Cleve started his aviation career in the US Air Force as an aircraft mechanic. He later trained into a flight engineer position and served a total of 28 years in the military. Cleve has experience on aircraft such as the C-141, C-5, B727, B737, B747, and the A300. After his military retirement, Cleve joined United Airlines as a B737 instructor conducting aircraft systems and procedures training. Cleve joined CPaT in 2017 as a SME consultant.