Aircraft Procedures
FMS Skills Training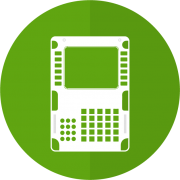 FMS Skills Trainer is a keypad emulator ideal for training FMS procedures.
Cockpit Procedures Training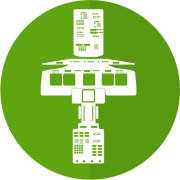 Cockpit Procedures Trainer is a three-dimensional cockpit ideal for triggers and flows training.
Walk Around Training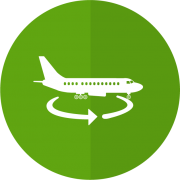 Walk Around Trainer provides pre-flight checklist walk around training.
CPaT's Aircraft Procedures suite is comprised of virtual, realistic courses for Aircraft Procedures, including FMS Skills training, Cockpit Procedures training, and Walk Around training, that optimize training for airline instructors and their students by offering distance learning methods for critical skills ahead of costly simulator and classroom training.
Our FMS Skills trainer is a keypad emulator ideal for training critical FMS skills ahead of simulator training so that your training investment is efficient and optimized. Key features include exercises like FMS initialization, loading flight plans, departure and arrival procedures and more.
Our Cockpit procedures trainer allows students to immerse in a 3-D cockpit ideal for teaching students' essential triggers and flows before attending simulator and classroom training. The trainer comes pre-loaded with standard OEM procedures and through CPaT Invent is editable and completely customizable.
Our Walk Around trainer provides a 3-D pre-flight checklist and Walk Around experience. It comes pre-loaded with standard procedures specific to individual airframes. Key features include pre-flight checklist and flows and being accessible offline and online. When paired with CPaT Invent, add unlimited lessons tailored to your specific needs.
Click on the tiles above to read more details on each of the three components of the suite.