Content-Design Software Platform
First-Of-A-Kind, Software Platform That Empowers The Trainer
Because airlines have highly specialized needs ranging from multiple airframes, unique operating procedures, regulatory differences, and the need for ongoing modifications and tailored training programs, existing distance learning training platforms have limitations that fail to meet the needs of individual training providers. That's how CPaT Invent was born.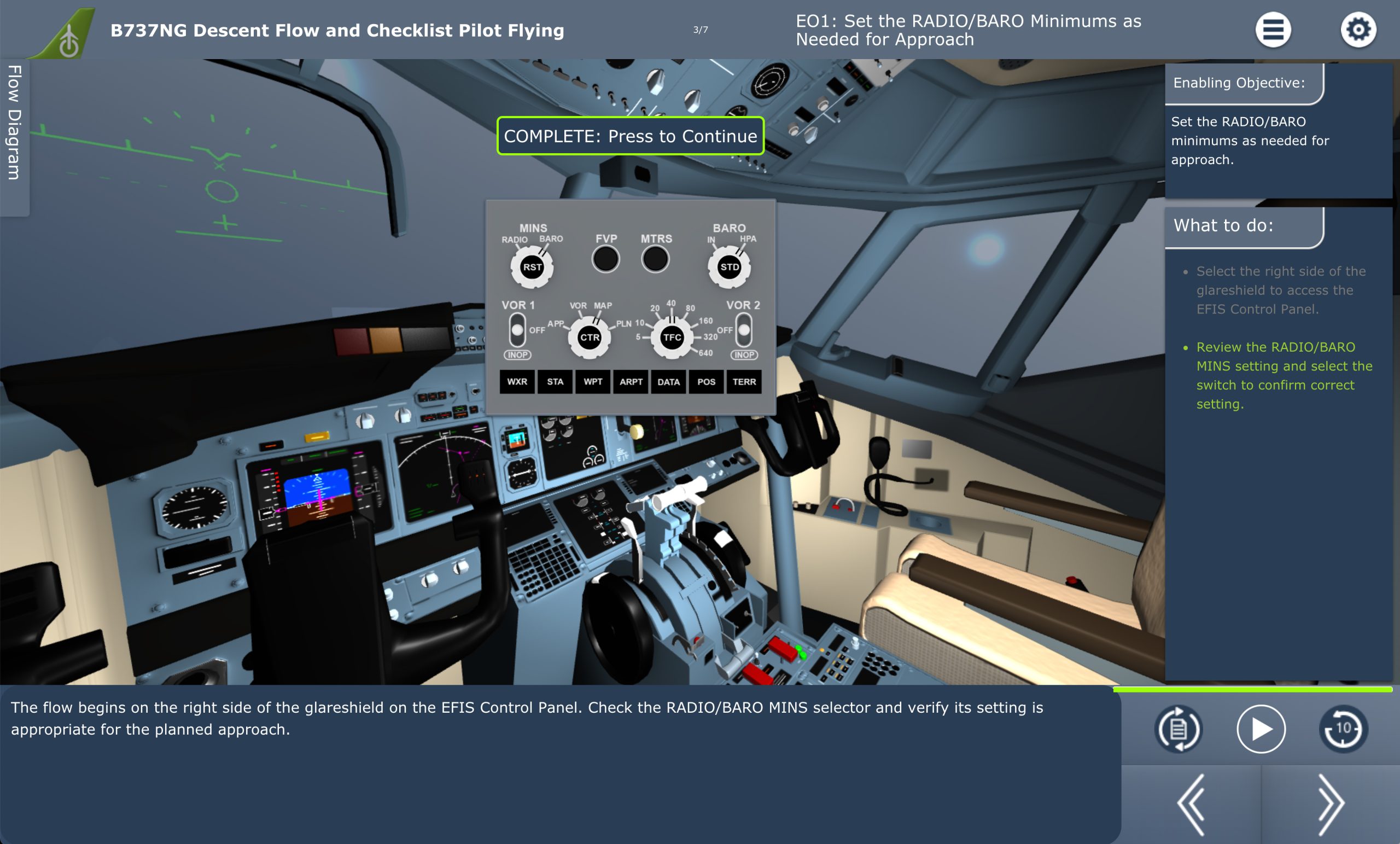 CPaT Invent 3D Cockpit

Key Features
Easily edit CPaT's courseware, or your own, with CPaT Invent
Tailor specific to your airframe, operating procedures, regulatory differences, etc.
Upload reference material, images, video, and illustrations
Access CPaT's library of aviation training imagery and assets to enhance your presentations
Provide instruction in different formats, including: 2-D (Aircraft Systems and Aviation Specialty Courses), Keypad (FMS Skills), 3-D (Cockpit Procedures and Walk Around Training); extend to Virtual Reality (Coming Soon)
Enhance text and audio, including modification, alternative versions, and multi-language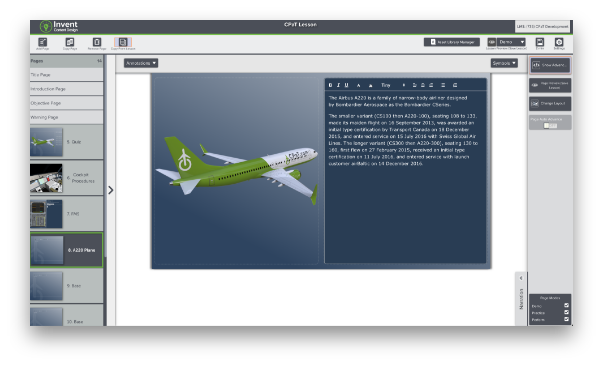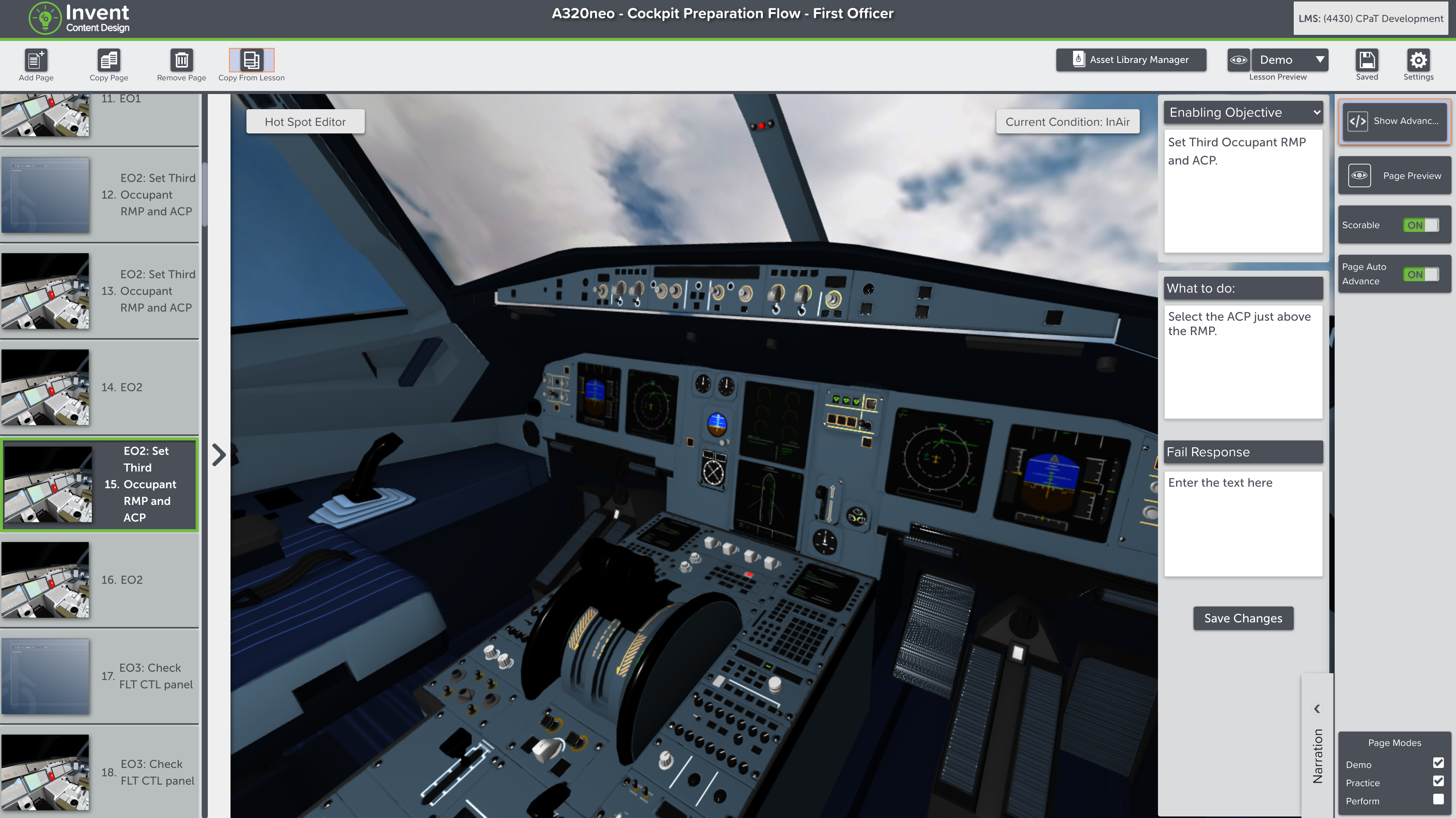 Invent Is Aviation Training, Reimagined
In an industry where the answer seems to be 'no, you can't,' CPaT Invent turns that into 'yes, you can.' Divided into three pillars, Content Design, Content Enhancement, and Content Control – Invent truly empowers the trainer like no other distance learning training platform.
Pre-set course structure and slide templates or free form design
Simple drag and drop slide sorting capabilities
Upload reference material, images, video, and illustrations
On-demand changes for immediate availability to students
Demonstration mode, Practice mode and Perform or test mode
Edit with full authoring control
Apply your training culture to CPaT courses
Manage ongoing activity and maintain version control
CPaT Invent Media Gallery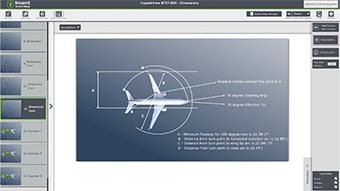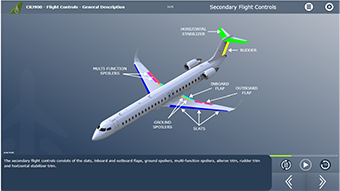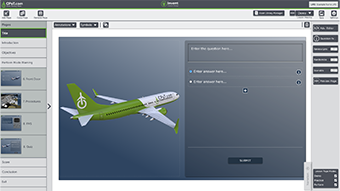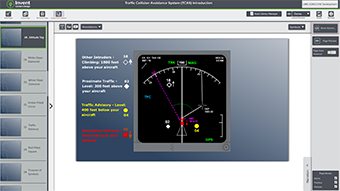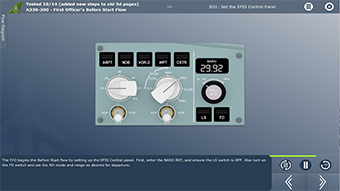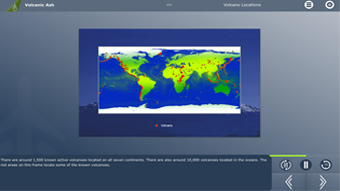 CPaT Invent Is Continuously Evolving…
Our team of aviation experts, instructional designers and software engineers are continuously adding new features and enhancements to CPaT Invent to take your training to the next level.
Latest Product Enhancements/Releases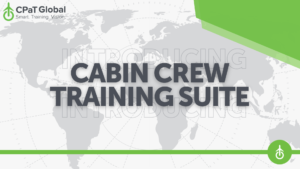 CPaT Global Announces Cabin Crew Training Suite  
February 22, 2023
CPaT Global today announced the launch of its Cabin Crew Training Suite. The suite expands CPaT's distance learning portfolio to cabin crew members with premium, dependable distance learning solutions that have been trusted among the ...