Invent – Our Content Design Software

Invent is a first-of-its-kind, software platform that addresses inherent challenges in the aviation training industry. Because airlines have highly specialized needs ranging from multiple airframes, unique operating procedures, regulatory differences, and the need for ongoing modifications and tailored training programs, existing distance learning training platforms have limitations that fail to meet the needs of individual training providers.
Invent allows for the simple and efficient creation and maintenance of aviation training courseware within a single software platform. Leveraging CPaT's portfolio of courseware and asset library or incorporating your own material, airlines can now create new or modify existing content on-demand for immediate availability. Further, this flexibility extends to CPaT's portfolio of instructional materials. Now, you can truly make content your own.
Invent is a powerful and expandable software platform that empowers aviation training. Airlines can now easily access content in multiple presentation formats; 2-D (Aircraft Systems and Aviation Specialty Courses), keypad (FMS Skills), 3-D (Cockpit Procedures and Walk Around Training), and Virtual Reality. Access to advanced training content is literally at the press of a button. Presentation formats can even be combined into a single course to achieve unique learning needs. Invent unleashes training potential and creativity.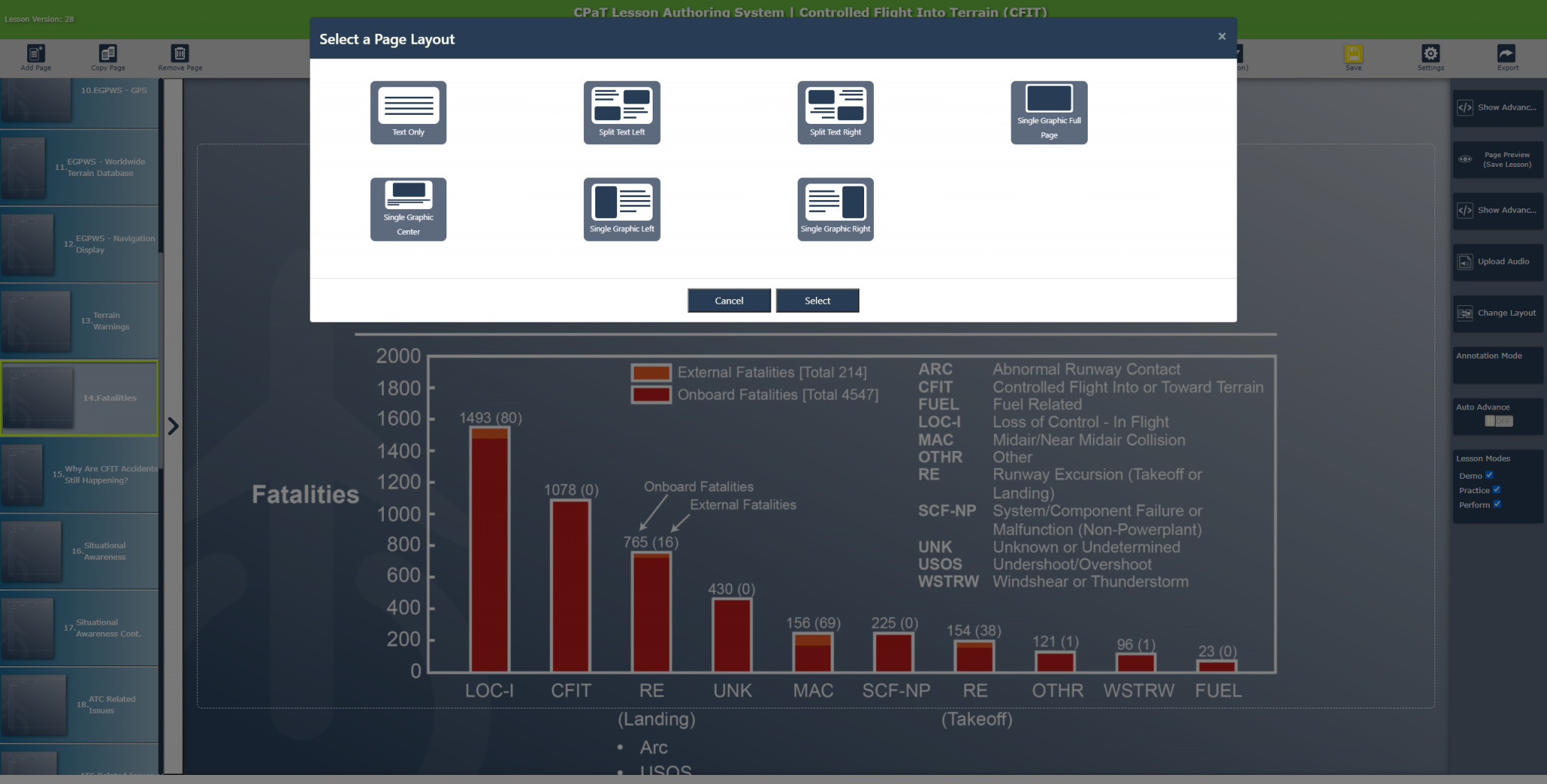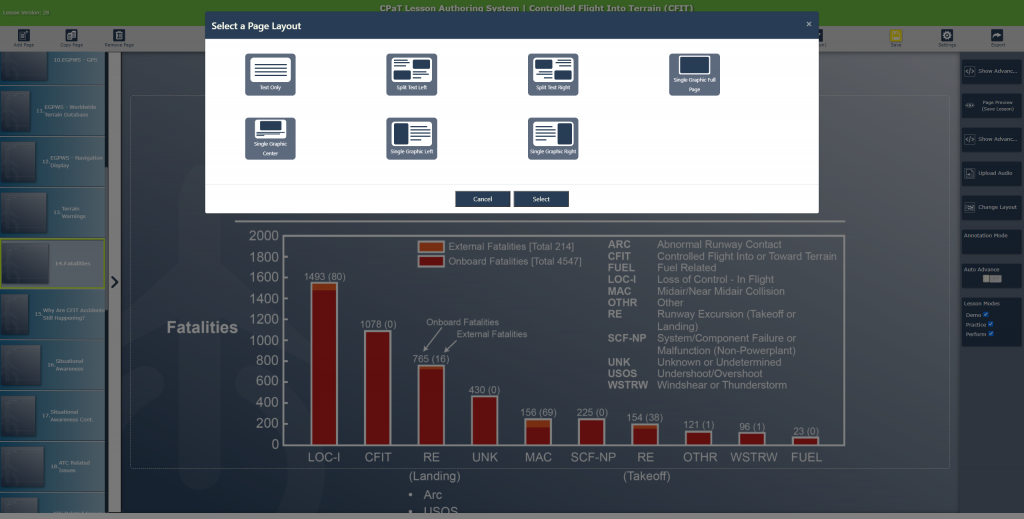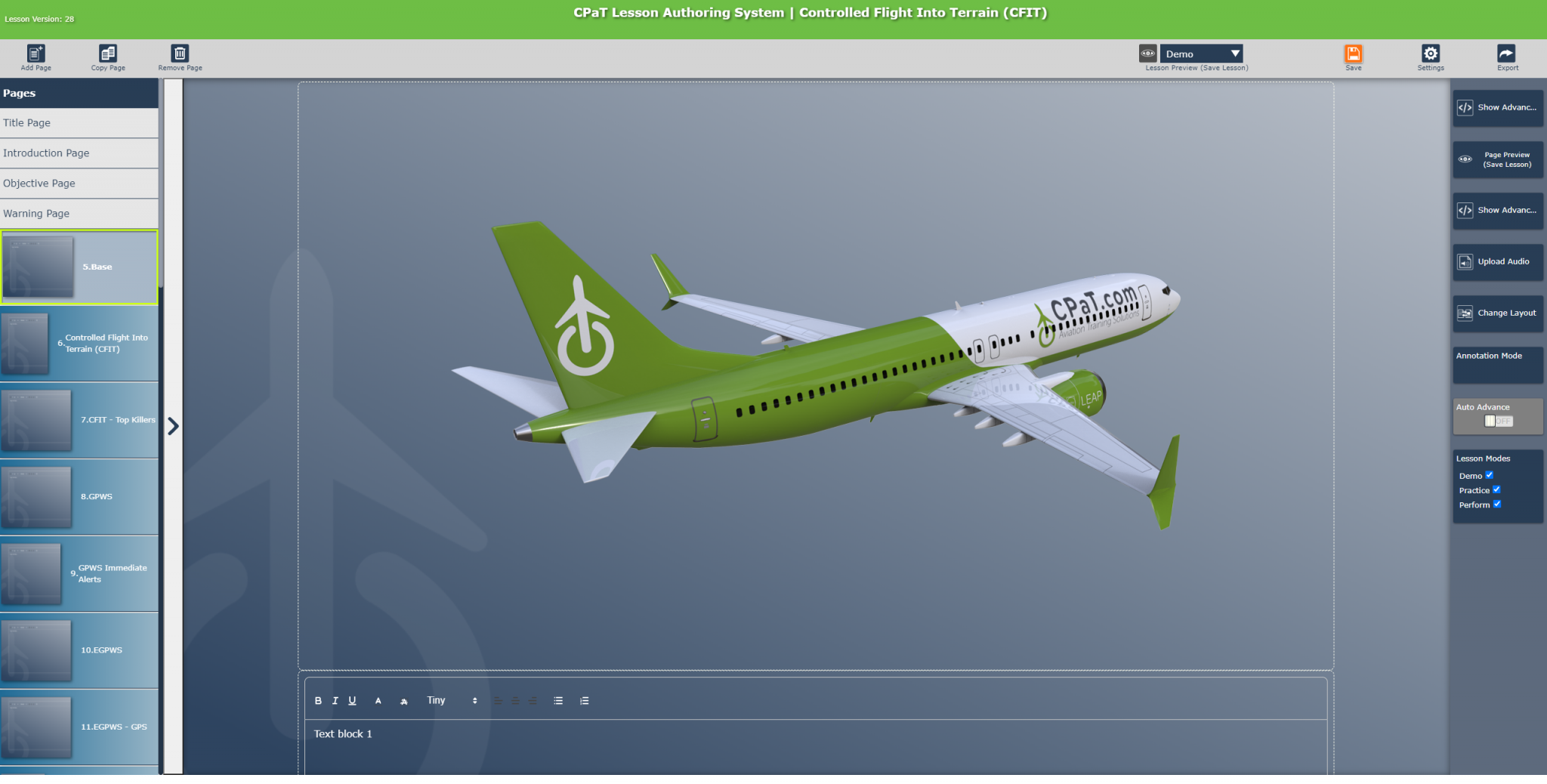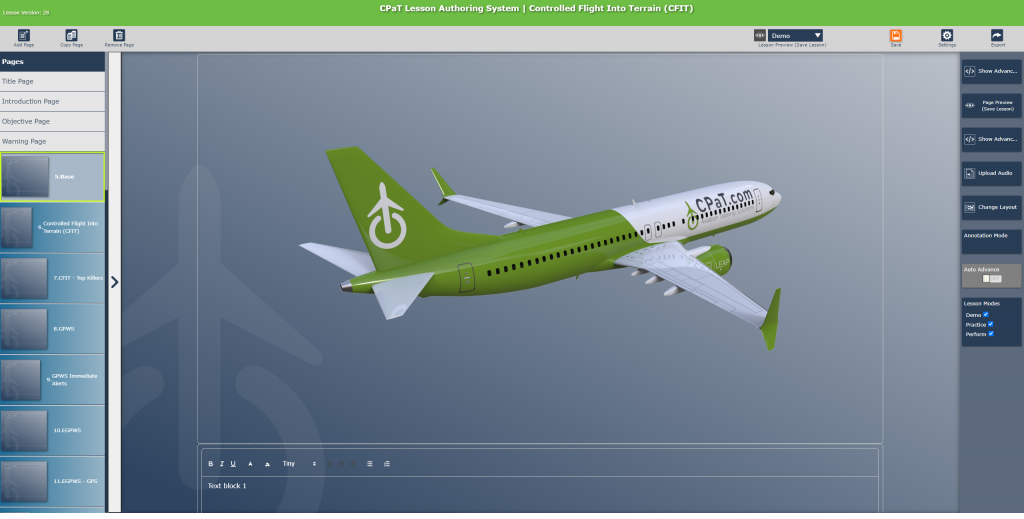 Invent is built on three fundamental pillars of capability— Content Design, Content Enhancement, and Content Control.
Invent's Content Design pillar leverages pre-set course structure and slide templates spanning a multitude of formats from 2-D, keypad training for FMS Skills, to 3-D capabilities for Cockpit Procedure and Walk Around Training. 3-D imagery can also extend to virtual reality. Key features include:
Leverage pre-set course structure and slide templates, or free form design
Simple drag and drop slide sorting capability
Insert slides easily, and in different formats:

Keypad Training (FMS Skills)

3-D (Cockpit Procedures and Walk Around)

Extension of 3D imagery into Virtual Reality

Expandable Platform for future formats

Make changes on-demand to CPaT courseware for immediate availability
Access to CPaT library of aviation imagery and assets
Personalize with company reference material (documents, pictures, video)
Modify existing text or create alternative text selections allowing for
specialized instruction and multi-language
Allows for multiple audio alternatives
Develop across multiple use modes – Demo/Practice/Perform
The Content Enhancement pillar allows for modification of CPaT or individual airline content. Airlines will now be able to efficiently adapt existing training content to meet their individual requirements:
Edit with full authoring control (add, delete, modify)
Apply personalization and your training culture to CPaT courseware
The Content Control pillar enables courseware control and version history, while aiding in efficient change management.
Enable Evidence-Based Training
Capture student training data
Make real-time changes to curriculum
---
For more information, download our flier here.