CPDLC – Airbus A330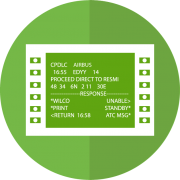 Course Description:
This online course gives an overview of Controller Pilot Data Link Communications (CPDLC) for the A330. It describes the main principles, the different data link services and the basics of CPDLC aviation operations including related phraseology. The goal of this CPDLC training is to provide background information for understanding the safety issues related to this technology.
Platforms And Use:
This course is delivered on the CPaT Approach LMS and CPaT Mobile Application and can be operated on PC, iOS, iPad, iPhone, Mac and Android computers, tablets and devices. This course can be used both online and offline and will synchronize when connectivity is re-established.
Training Time:
This program is designed with a study time of 2 Hours. This run time can be customized to meet your airline's training footprint hours.
Regulatory Compliance:
This online aviation course meets FAA, ICAO and DGCA requirements and it complies with IOSA Standards.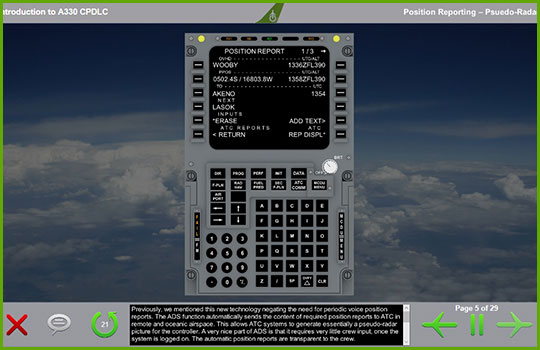 ---