Global Reporting Format (GRF)
Course Description
This Global Reporting Format (GRF) course identifies different types of runway conditions and factors that are considered when evaluating runway contaminants. It also describes the Runway Condition Assessment Matrix, Runway Condition Report, and the SNOWTAM format and explains the benefits of using a standardized language.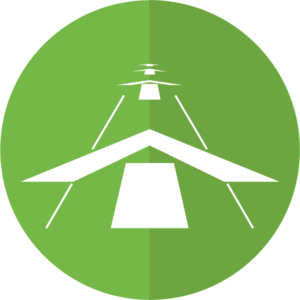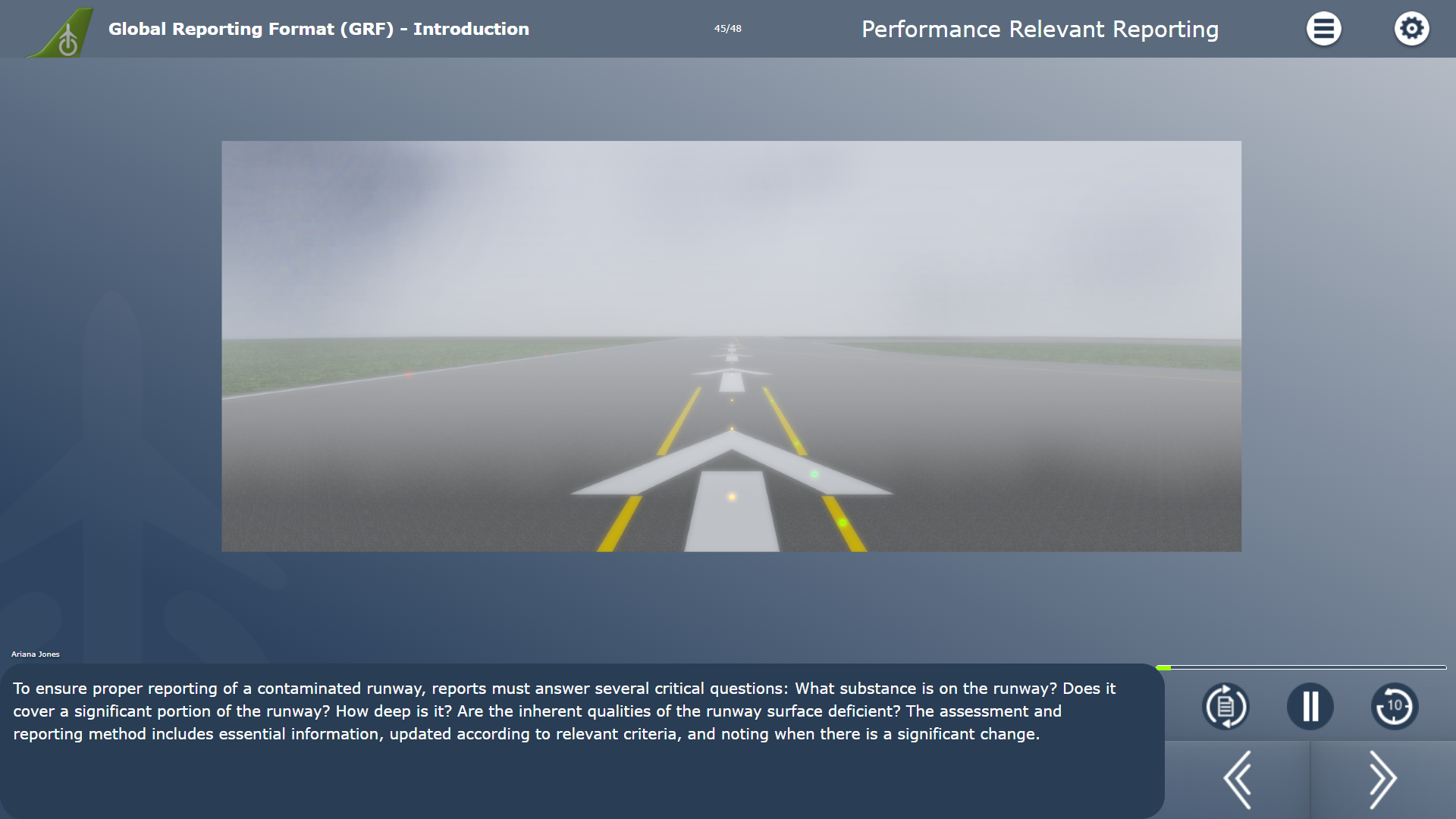 Global Reporting Format (GRF) Course Example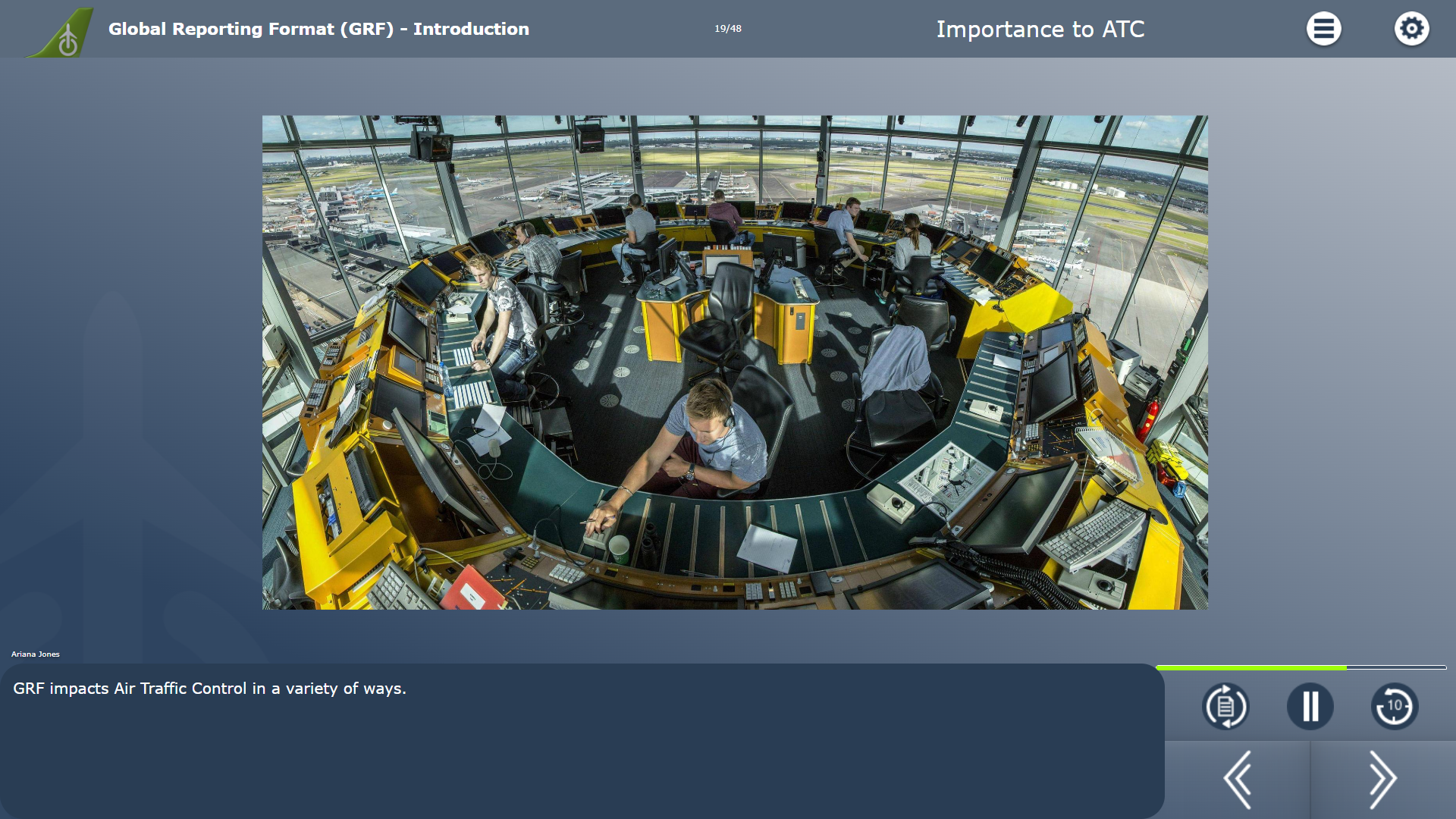 Platforms And Use
This course is delivered on the CPaT Approach LMS and CPaT Mobile Application and can be operated on PC, iOS, iPad, iPhone, Mac and Android computers, tablets and devices. This course can be used both online and offline and will synchronize when connectivity is re-established.
Regulatory Compliance
This online aviation course meets FAA, ICAO and DGCA requirements and it complies with IOSA Standards.
Media Gallery