Minimum Equipment Lists (MEL)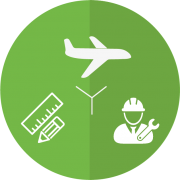 Course Description:
This course examines the uses and procedures for minimum equipment lists (MEL) which provides for the operation of aircraft, subject to specified conditions, with particular equipment inoperative (which is) prepared by an operator in conformity with, or more restrictive than, the MEL established for the aircraft type.
Platforms And Use:
This course is delivered on the CPaT Approach LMS and CPaT Mobile Application and can be operated on PC, iOS, iPad, iPhone, Mac and Android computers, tablets and devices. This course can be used both online and offline and will synchronize when connectivity is re-established.
Regulatory Compliance:
This online aviation course meets FAA, ICAO and DGCA requirements and it complies with IOSA Standards.
---