PRM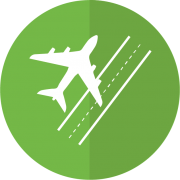 Course Description:
This course will introduce the pilot to Precision Runway Monitor (PRM) operations. We will discuss ATC requirements and communications, and how they function.
This course will teach students to describe the criteria for Precision Runway Monitor operations, identify what a break out maneuver is, describe the specific notes found on PRM AAUP charts and their meanings, and recognize and explain the difference between PRM and SOIA.
Pilots should also review and understand specific company procedures and charting notes for each PRM procedure encountered.
Platforms And Use:
This course is delivered on the CPaT LMS and CPaT Mobile Application and can be operated on PC, iOS, iPad, iPhone, Mac and Android computers, tablets and devices. This course can be used both online and offline and will synchronize when connectivity is re-established.
Regulatory Compliance:
This online aviation course meets FAA, ICAO and DGCA requirements and it complies with IOSA Standards.
---