Weather Radar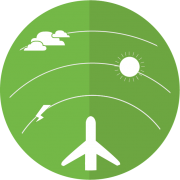 Course Description:
This Weather Radar training program consists of two modules, the first covering Radar Principles and Operation and the second addresses Radar Rules and Procedures. This CBT provides complete systems training by use of text, audio, graphic animations and level 3 interactive training, providing the highest level of learning. Each module has its own knowledge assessment to evaluate the understanding of the lesson.
Platforms And Use:
This course is delivered on the CPaT Approach LMS and CPaT Mobile Application and can be operated on PC, iOS, iPad, iPhone, Mac and Android computers, tablets and devices. This course can be used both online and offline and will synchronize when connectivity is re-established.
Regulatory Compliance:
This online aviation course meets FAA, ICAO and DGCA requirements and it complies with IOSA Standards.
---